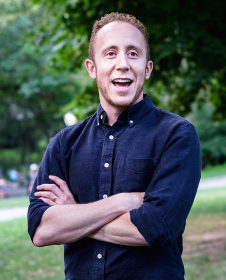 Aaron Bisman is an organizational strategist who builds and manages media, cultural, and organizational brands. With deep experience in organizational development, arts and culture program design, digital strategy, and marketing innovation, Aaron's expertise lies in fostering creativity, collaboration, and loyalty in service of a shared purpose.
Currently serving as Vice President, Audience Development at Sesame Workshop, Aaron has spent the 20 years building audiences for brands, artists, and experiences.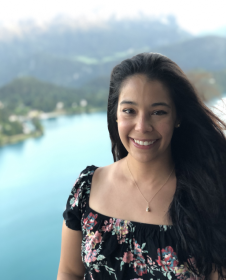 Becca Steinman-DeGroot is a Michigan native and recently returned to the Mitten State to live in Detroit after 7 years in Los Angeles. Becca's passion is Jewish education and mentorship and for over 17 years she has worked all across the country as a teacher in the classroom, a tutor, an administrator, a mentor, and as a consultant. After serving as an Engagement Associate and Senior Program Manager, Becca is thrilled to step into the role of City Director of Repair the World Detroit.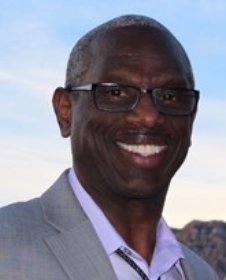 Carlton Watson is the President & CEO at The Torch Foundation. Drawing on his thirty-five years of experience in the non-profit sector, he provides leadership to guide the organization in operational excellence to achieve its desired strategic results. In partnership with the Board of Directors, Mr. Watson leads the Torch Foundation in implementing policies and best practices that drive equity and inclusion goals as core values within the organizational culture.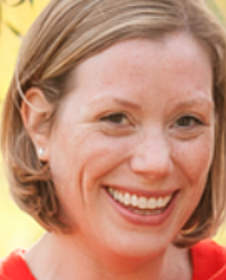 Ellie Axe is the director of Story Starters, a non-profit that equips families with strategies for raising children with anti-racist values and inspires racial justice action in homes and communities. Ellie has over 20 years of experience building system-wide change in faith-based and secular institutions. 
Ellie's passion for organizational behavior and operations are drivers for her success in building and strengthening social change institutions.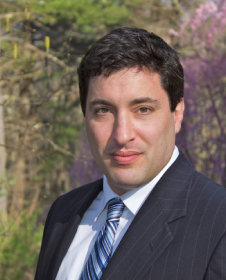 Ezra Reinstein is a respected health care lawyer representing physicians, psychologists, practice groups, health care businesses, and high-tech startups in Greater Boston and beyond. He provides insightful, experience-based counseling with clarity, creativity, humor, and dedication.
After graduating from Harvard University and Harvard Law School, Ezra served for more than a decade as a litigator in some of the most prominent law firms in New York and California.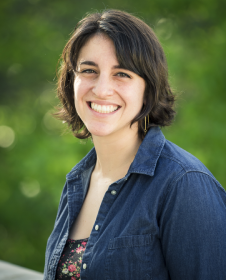 Joelle Asaro Berman values love and justice, and believes that interdependence among all living beings is our only path forward. She's a partner and a mother, and unspeakably grateful for the friendships in her life. Joelle has worked with nonprofits for 17 years, leading communications and strategy-building initiatives and serving as the founding program director and then executive director of Amplifier, an initiative that inspires people to give collectively and intentionally. She now works independently with nonprofits across the Jewish, social justice, civic engagement and philanthropic sectors.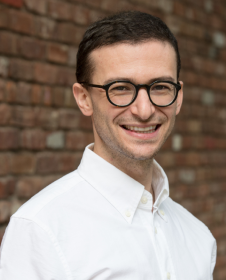 Mordy Walfish is Chief Operating Officer of Leading Edge, an organization dedicated to strengthening how Jewish organizations attract, develop, and retain top talent. Prior to joining Leading Edge, Walfish was Vice President for Programs at Repair the World, where he played a key role in the organization's redesign and oversaw its community-based service programs.
Mordy was a Wexner Graduate Fellow, Schusterman Fellow, and the winner of the 2015 JPRO Network Young Professional Award.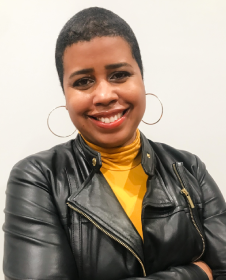 Ro Johnson is a Brooklyn based digital and television news producer, specializing in local public affairs and social justice content. Her work with BRIC Arts Media's flagship BRIC TV channel received a NY Emmy award in 2018 for school segregation coverage and she's been recognized with nine nominations in total for her work covering Rikers Island, Covid-19, the 2016 US presidential election and the Child Victims Act.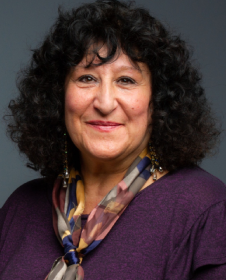 Tamar Ghidalia (she/her) is a Jew of Color of Sephardic (Spanish)
heritage who was born in Tunisia, fled with her family to France, and
subsequently immigrated to Israel and then to the U.S. She has a B.A. in Education and Hebrew Literature from Paris Sorbonne University and a B.A. in Music from the Conservatoire de Paris.
Tamar is an educator and professional musician with 30+ years of
experience in teaching, facilitating, leadership, mentoring, program building, curriculum development and program management.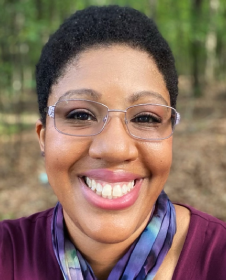 Rabbi Tiferet Berenbaum is the Rabbi of Congregational Learning and Programming at Temple Beth Zion in Brookline, MA. She received rabbinic ordination as well as a Master's of Jewish Education from Hebrew College in Newton, MA and is currently pursuing a doctorate in Educational Leadership at Lesley University in Cambridge, MA. Rabbi Tiferet formerly served as senior rabbi and education director at congregations in Milwaukee, WI and in Mt. Holly, NJ. She is a 2021 Covenant Foundation Pomegranate Prize recipient in recognition of her leadership in Jewish education.